Fitness is only going to get bigger and better in 2019 for both consumers and fitness clubs. Here's what you should expect to see as far as new health and wellness based technology, popularizing workout classes, and trends within fitness clubs.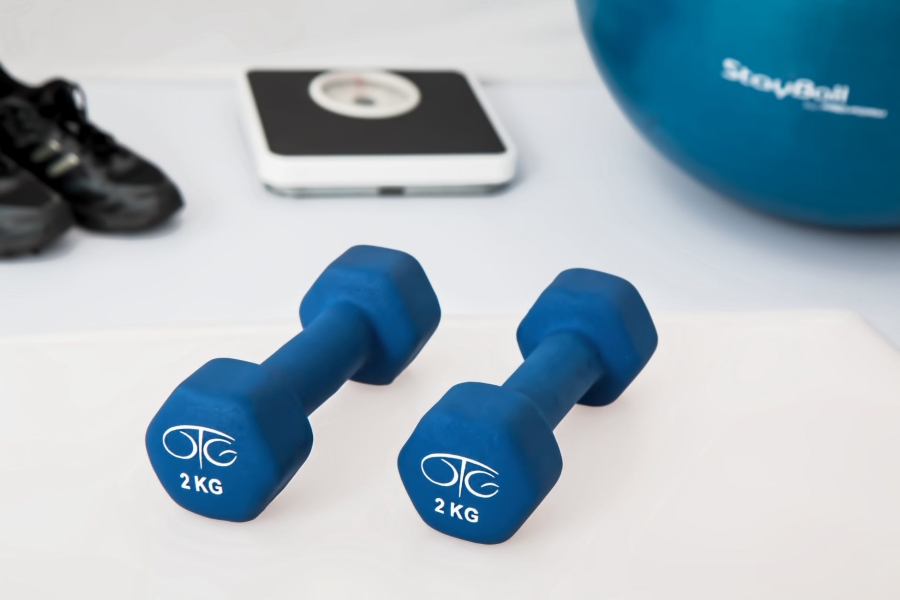 2018 hosted a wealth of developments in fitness for consumers, professionals, and establishments within the fitness industry, and this progress shows no signs of slowing down any time soon.
With 2019 already here, new trends and opportunities within fitness are going to redefine the industry, making health and wellness goals more attainable than ever before.
Here's a quick look at fitness and wellness trends we can expect in 2019, and how fitness clubs should prepare for them.
1. Fitness Trends: Increased Consumer use of Technology for Wellness
Digital disruption has already affected numerous industries around the world. From food delivery to the taxi industry and even television, technology is proving that convenience is what drives customer loyalty and ultimately digital transformation. 
The fitness industry is undergoing such a trend now. 
Consumers are using digital means to assist in their path to a more well balanced lifestyle. This technology is helping more people get active by creating fitness experiences that are fun, habit forming, social, and time and location sensitive. 
Here are some of the trends that are making this possible. 
Wearables
Personally monitoring fitness progress, like daily calories burned or distance traveled, is now an expected function of a smartphone or popular device like a Fitbit. For the last several years, wearable technology and trackers have earned the title as number one consumer trend within the fitness industry. Sales patterns predict that they will continue to be a force throughout 2019 as their functionality and convenience continues to improve.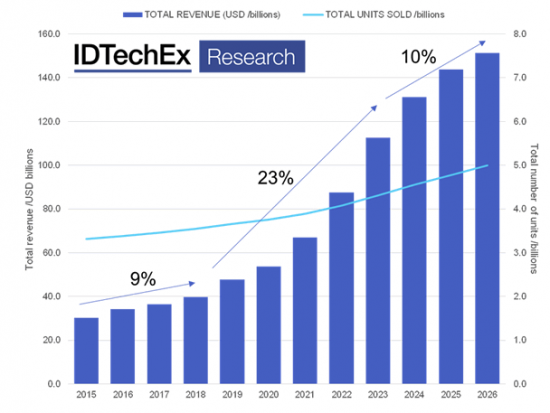 "Forecast projects sales of 310.4M wearable devices worldwide this year, generating a total of $30.5BN in revenue — of which it expects $9.3BN to come from the smartwatch category specifically". (Techcrunch, 2017)
Smart watches now have built-in heart monitors and GPS capabilities, eliminating the need to for individuals to wear more than one device at once. This technology has even been implemented seamlessly into clothing. 
For example, several companies have integrated bluetooth trackers into water resistant fabric on both sports bras, running shoes, etc.: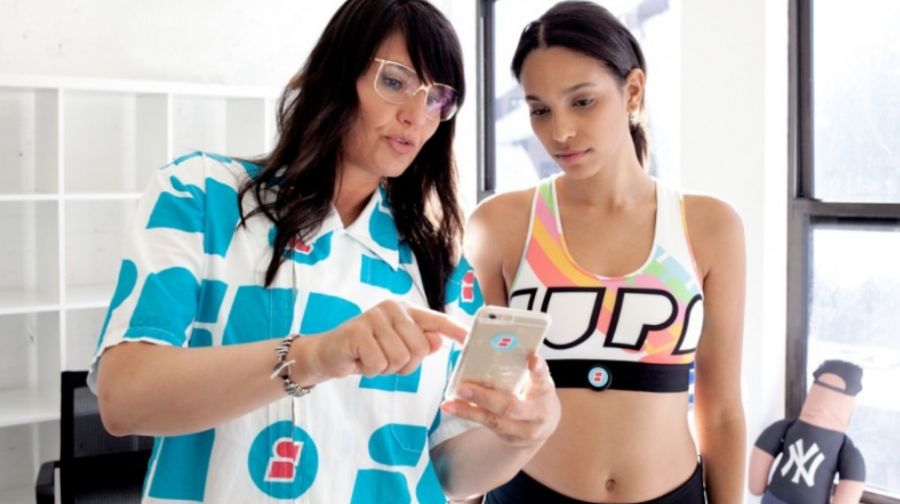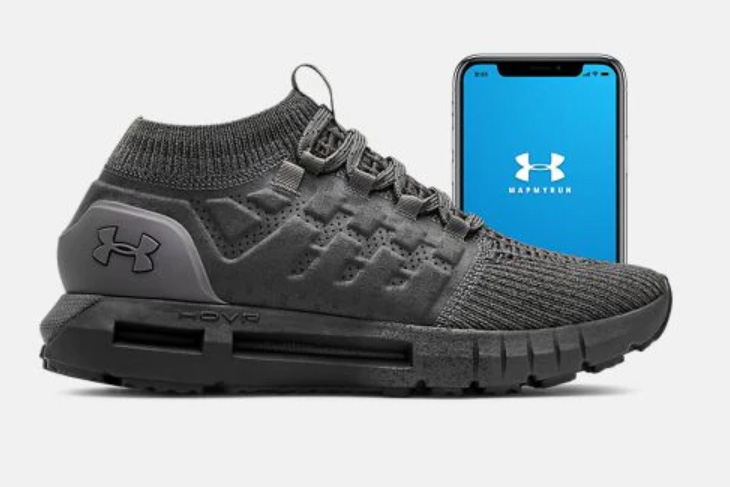 Fitness applications that put power in the hand of consumers 
Mobile applications are changing how all of us perceive and interact with fitness. Apart from tracking physical movement within a day, the scope of these applications are incredible as well as expanding everyday. Countless applications provide healthy recipes, diet tracking, and personal coaching that can be done with or without access to a gym.
 For example, truBe, a popular London based app, has created a digital platform for users to select their desired fitness experience and then organizes the session by providing the location, equipment and trainers.
Similarly, other applications provide individuals with flexible options to make sure fitness can always fit into busy schedules. ClassPass allows users to sample classes from countless gyms and studios around their cities without the commitment of purchasing a membership.
The app is a win-win-win for fitness clubs and consumers: fitness clubs have new potential customers brought to their doors and users get discounted rates to try new classes and fitness experiences they probably would not have otherwise. 
PayAsUGym fills a similar niche by providing users with temporary guest passes to any gym after paying the application's membership fees. This way, individuals can pop into any nearby fitness club to squeeze in a workout at their convenience
Virtual Reality Fitness Games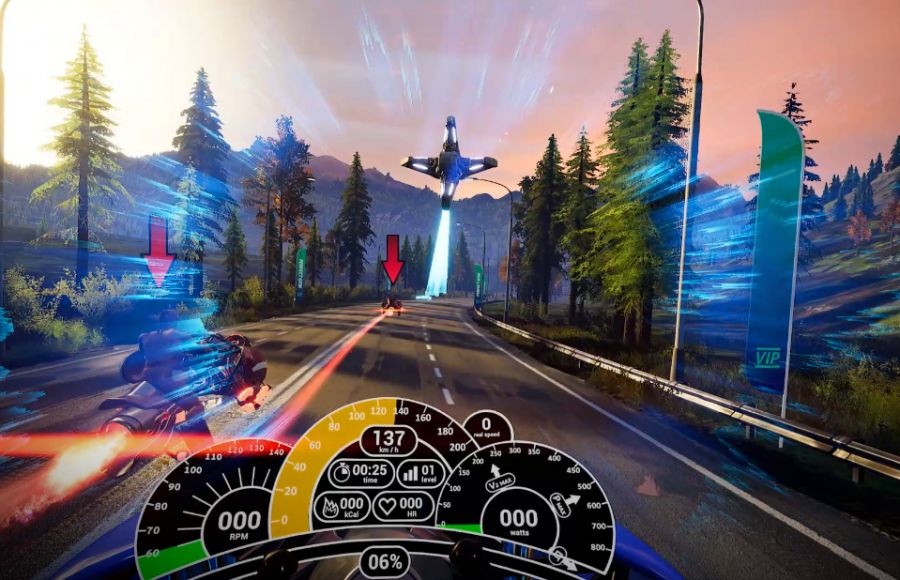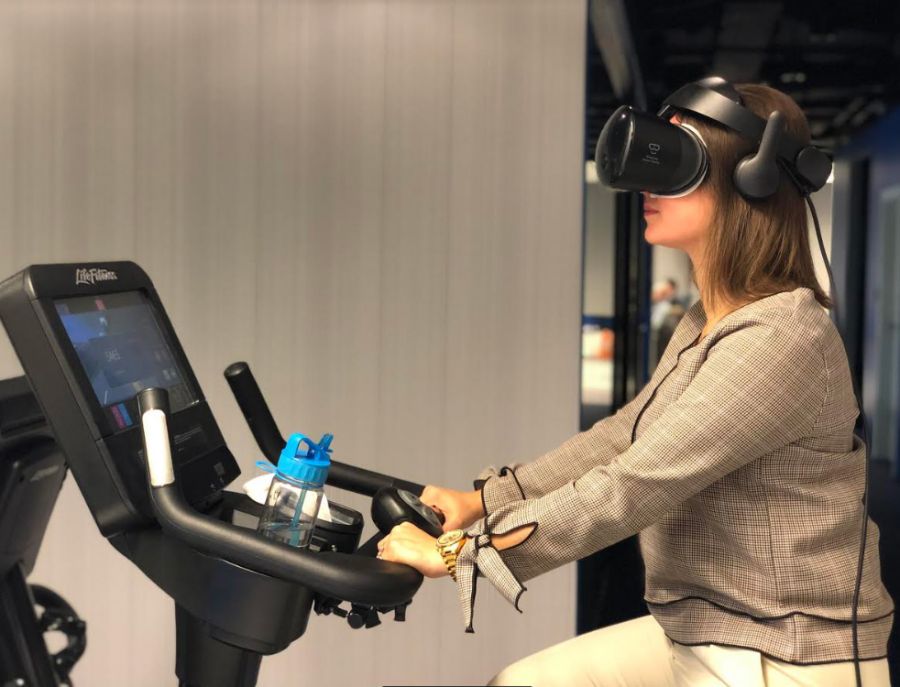 2019 is predicted to be the year that Virtual Reality-based fitness games take off. VR technology has reached a level functionality for its games to be a realistic prospect for not only fitness clubs and classes, but also for public facilities like schools, or personal use.
These games transport players to a different dimension with make-you-feel-like-you're-there level graphics that continually keep their bodies guessing (and sweating) with new physical challenges. 
Streaming Workouts 
Professionally coached classes through streaming technology is also expected to grow. These effective and convenient workout platforms bring the intensity of an in-person class to the convenience of staying at home.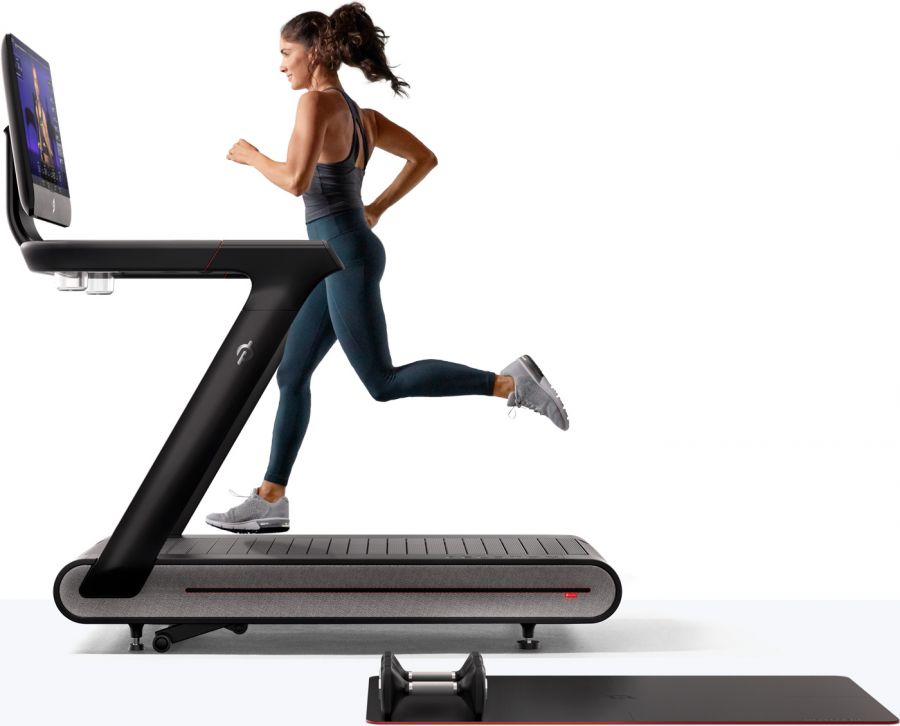 Peloton filled a major hole in the market by elevating at-home fitness technology to match an in-class experience. Users can purchase their state-of-the-art stationary bikes or treadmills that are synched to monitors. These monitors stream interactive, high energy classes that intertwine circuit training off the bike and treadmill as well. 
Workouts can be streamed live or on demand, and offer unique options based off user preference, like instructor, virtual location, music genre, style of fitness, and duration. Workouts are also synched among all users, creating spirited competition by tracking statistics across a worldwide leaderboard.
Look for streaming workouts to continue to rise as they provide consumers with the flexibility of time and schedule. 
2. Fitness Trends: How Facilities Must Respond
With technology providing consumers with many more options on how they achieve wellness, fitness clubs need to be flexible on how they interact with the technology that is the consumer's first choice in 2019. 
Facilities should have the most up-to-date technology in terms of digital integrations, smart equipment, and automation capabilities. 
Open API for Digital Fitness Integrations
As insistence on hyper-connected technology continues to dominate the industry, fitness clubs should prioritize adapting with this transformation.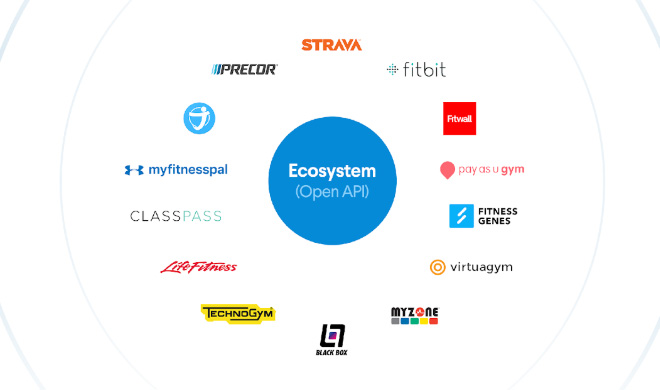 They should look to opening up their club management system via API to help digitally transform their fitness clubs. 
For example, new time users should be able to book classes or short-term memberships on the go, track their progress from wearables and equipment to share with the club and trainers, and interact with other fitness technology for socialization and/or competition. 
Clubs that don't have the necessary integrations of the consumer's first-choice risk losing out to other clubs that are more technologically advanced. 
The best way to start doing this is having your club's Mobile App connected to your management system. 
With built-in integrations feeding data to the system from integrated devices, both the club and consumer will have ample data allowing each to understand trends and progress more easily.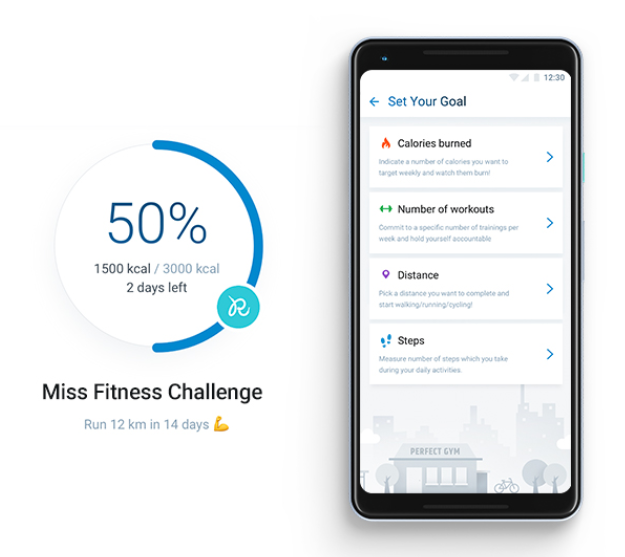 From there you can set up automations and business intelligence to assist in members reaching their fitness goals.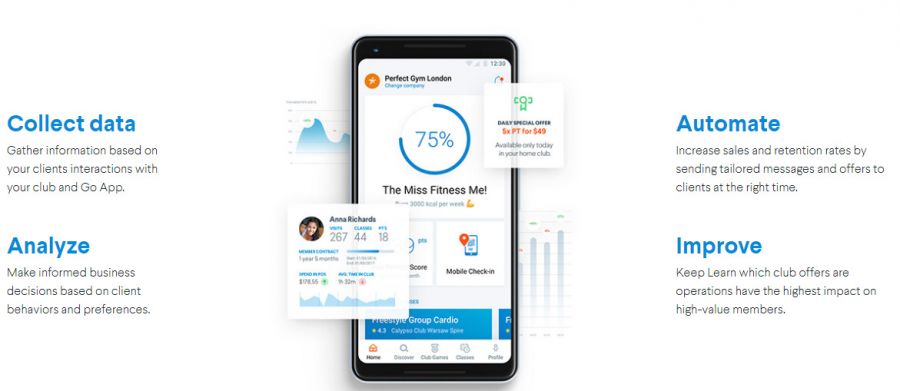 There's no telling what the next big fitness technology will be that disrupts the industry. However, with an open API you can ensure that your club will have the flexibility needed for consumer disruption. 
Smart Gym Equipment
Fitness equipment has grown in two ways: performance enhancing technology that pushes users to get more out of their work outs, and bluetooth and digital technology.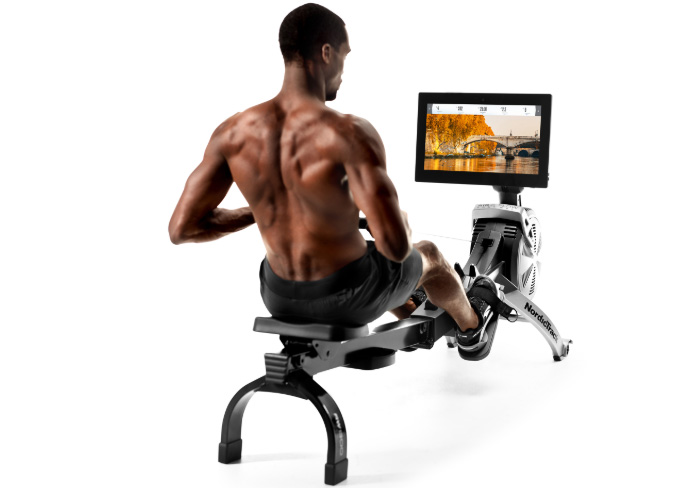 By gradually replacing out-of-date machines with the latest equipment on the market, you will show your members that you care about not only providing the best experience possible for them, but also that your club is committed to keeping up-to-date. 
Many consumers view tracking workouts as a necessity in measuring their progress. Smart equipment helps them do that with just a swipe of their card, key fob, or mobile app code. 
This data can then in turn be shared with the facility to ensure that the consumer is making progress. 
Club Automation

Convenience will continue to be a deal-breaker for customer acquisition. Fitness clubs of any type will struggle to sell memberships if consumers feel limited by access, opening hours, or old equipment. 
Clubs and studios can combat this problem through automated services, like self check-in access cards, turnstiles, self-service kiosks, e-signatures and other technology that will help your gym operate on its own.
For boutique clubs based on class schedules, online registration and client portals are crucial . Additionally, consider offering unlimited attendance at a fixed fee to provide clients with more flexibility to attend.
Some high-end clubs and leisure facilities may need less automation, but it's important to fit your business type with the right level of automation to make life simple enough for your members, but not without a human touch when it's needed most. 
Using data to understand trends and provide experiences
By extension, the popularity of these devices will also push fitness clubs to cater to more digital opportunities in their clubs.
For example, utilization of wearable technology will present opportunities for clubs to use analytic technology to examine this information to their advantage.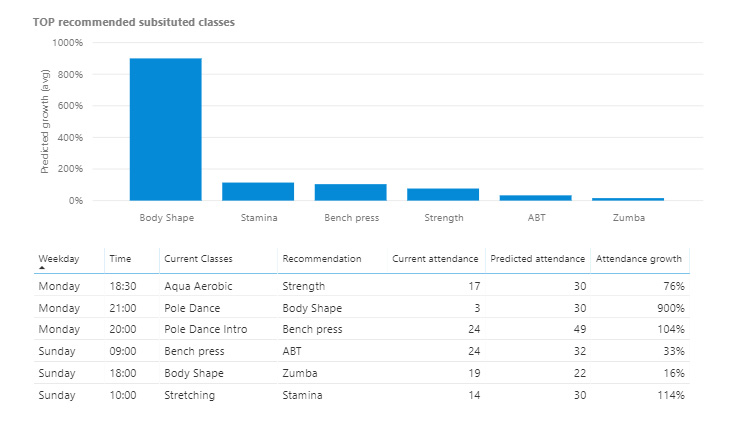 For example, using data to determine what your most popular class experiences are can help choose and schedule the most appropriate classes at the best possible times. 
By using sources like mobile applications, client portals, or equipment synchronization, fitness clubs have access to this personal information, which can then be logged and maintained into a database of typical behaviors and preferences. 
This pool of personal data is ideal for using analytical technology to understand more about your members to improve your club for them. 
How clubs process and ultimately use this personal information has the potential for them to offer significantly improved experiences to their clients, by making specialized offers, discounts, or opportunities for their members. This data can also be used to fight churn rates and improve retention among clientele by identifying behavioral patterns.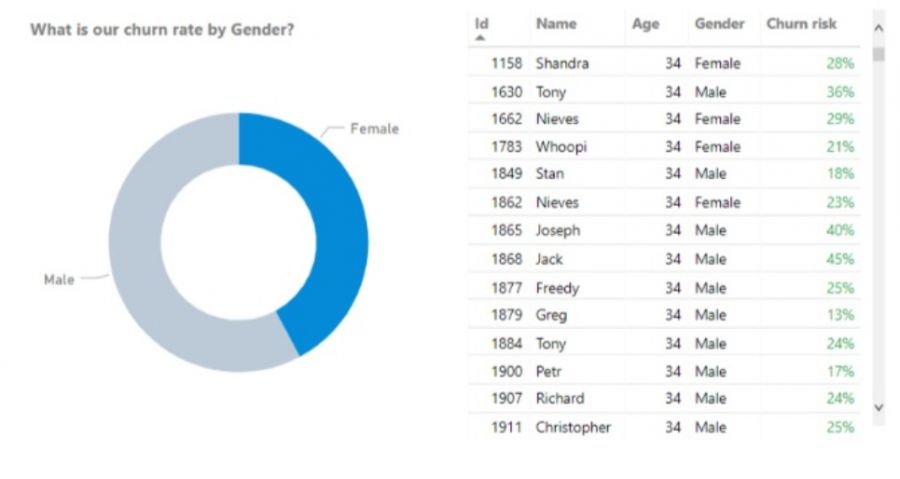 3. Fitness Trends: Facility Experiences
Fitness clubs should also prepare to keep pace with popular fitness styles through classes and trainers.  
Rise of the Studios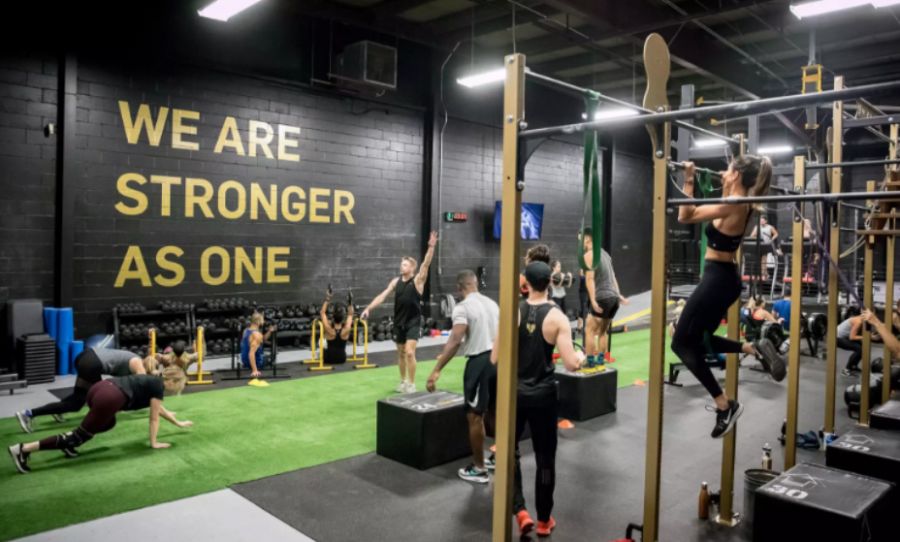 Boutique Fitness Clubs will begin popping up in second-tier cities and suburbs. With the explosion of boutique clubs last year in densely populated cities like Los Angeles, NYC, London, etc, the saturation within these high traffic cities has caused a ripple effect. 
The buzz surrounding boutique gyms and classes has pushed to make them more accessible to fitness enthusiasts in smaller cities. 
Following the same chain of thought, boutique clubs are looking escape some of the daunting competition in big cities by continuing to either relocate or open other branches in less congested areas. 
This move will still signify the expansion of specialized fitness studios, which could help drive down price points compared to their mark up in bigger cities. Regardless, boutique clubs will continue to grow in numbers, locations, and members throughout 2019.
Shorter HIIT Classes
HIIT training has stood the test of time over the last decade or so, securing its place as one of the most rewarding and impactful types of workouts. Many developments in the fitness industry have been directly related to how working out can still fit into a busy schedule. HIIT style classes perfectly cater to this by packing the calorie burn of an hour class into a thirty minute time slot. 
Since hiit based classes can also vary greatly in terms of styles of fitness (circuit training, step classes, spin classes, rowing, etc), there is no shortage of options as far as class structure, appeal, and type. Therefore, club owners should prioritize offering a variety of HIIT based classes instead of traditional hour-long steady state cardio classes. 
Fitness for Everyone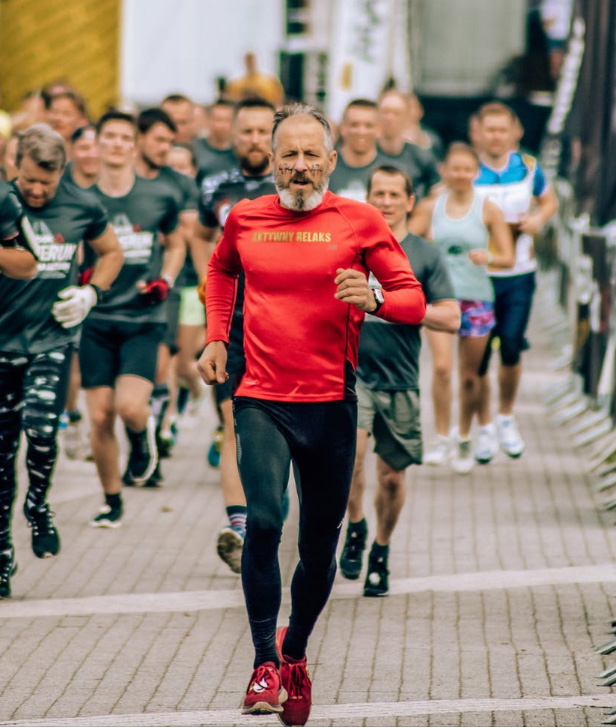 Attitudes towards fitness have become as inclusive as possible for people of all ages and backgrounds. This has been evidenced by the surge of female-only gyms, youth exercise classes, and most notably with fitness opportunities for older generations. 
Senior citizens are not exempt from the fitness trend wave that has seized global attention. Especially as older generations are working longer and living longer, health consciousness has been pushed as a priority.
 In fact, regular exercise has consistently been cited as the best ways to fight against diseases commonly associated with older age, like joint pain, dementia, cardiovascular disease, or high blood pressure. Increased senior participation in fitness classes like yoga, pilates, and zumba have also reportedly improved flexibility, balance, and mobility. 
This appeal means that fitness clubs should be prepared to cater to this surge in older clientele by offering senior friendly equipment, classes, trainers, and potentially discounts (who doesn't love a bargain?)
Unique Facility Experiences
Just like how Pole Dancing classes, rave-inspired spin courses, and Tough Mudder style obstacle courses dominated 2018, 2019 is primed for more diverse experiential styles of fitness clubs to take center stage. Boutique classes based around HIIT Rowing machines, pilates on stand up paddle boards in California, and trapeze-inspired Acroyoga classes are continuing to transition from novelty workouts to the mainstream. 
Many other studios have developed specialized fitness classes with potential to catch on this year. Throwback Fitness structures its classes around childhood favorite recess activities, like Capture the Flag, handball, and dodgeball with childhood favorite hits blasting in the background. Studios based on American Ninja Warrior, like Brooklyn's Zoo, recreate the challenging obstacle courses that demand full body calisthenics to get from one objective to the next.
Some gyms have gone as far as inventing their own patented exercise machines, like Sproing Fitness in Chicago. This studio uses their specialized technology that combines the mechanics of a treadmill and trampoline to create the sensation of running on the beach.
Conclusion
With 2019 literally putting fitness at our fingertips, the fitness industry is ready to expand and transform like never before. With all these developments in mind, this new year truly has the potential to be the new you.